Corbett National Park Tour
Location : Uttaranchal, in the northern part of India
Area Covered : 1,200 sq-km.
Tourist Attractions : The Jim Corbett National Park is home to about 110 tree species, 50 mammals species, 600 bird species and 25 reptile species.
Best Activities : Angling and Fishing
Nearest Tourist Destinations : Ramnagar, Nainital, Dehradun.
When to Visit : From November 15 to June 15.
About Corbett National Park
Located at the foothills of the lofty Himalayas in the state of Uttranchal is the Corbett National Park, India's first and finest national park. The Corbett National Park inhabits a wide variety of rare and endangered flora & fauna. Corbett is famous for its population of Tigers, Leopards and Elephants. Once a popular hunting ground of the British, the Corbett National Park was named after the late Jim Corbett, the legendary hunter- turned wildife conservationist, who spent most of his years in this area and contributed in shaping the park. Corbett National Park was established in the year 1936, as the Hailey National Park. With the help of the World Wildlife Fund, Project Tiger was launched in Corbett National Park in the year 1973 and this park was one of the first such tiger reserves in the country.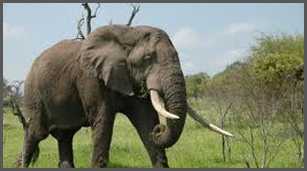 Major Attractions in Corbett National Park
The Vegetation
Corbett National Park comprises of hilly and riverine areas, temporary marshy depressions, plateaus and ravines. The lower region is covered by the Sal trees, and the higher regions have a larger variety of plants and trees. In the remote regions, there are Chir, anauri and Bakli. Also found in various parts of the park are different varieties of bamboo.
The Animals
Tiger is the major attraction of the area. Apart from Tigers, Elephants, Leopards / Panthers, Jungle cats, Fishing Cats, Leopard cats, Himalayan black bears, Sloth bears, Deers, Hog deer, Barking deer, Ghorals, Wild Boars, Pangolins, Jackals, Martens, Dholes, Civets, Mongooses, Otters, Hares, Porcupines, Chital (spotted deer), Sambar deer, Macaques, Langurs and Blue Bulls (Nilgais) are some of the species which are found here.
The Birds
Corbett has nearly 600 bird species. The park area is home to Herons, Darters, Cormorants, Lapwings, Paradise Flycatchers, Munias, Weaver birds, Fishing eagles, Serpent eagles, Spotted Eagles, Black throated Payas, Mynas, Jungle Fowl, Vultures, Thrushes, Barbets, Peacocks, peahens, Kingfishers, migrant Gulls, Moorhens, Ducks, Geese, Sandpipers, Nightjars, Doves, Plovers, Black necked Storks, Parakeets, Owls, Cuckoos, Woodpeckers, Wagtails, Black winged Kits, Drongos, Chir Pheasants, Kalij Pheasants, Grebes, Grey Lags, Snipes, Harriers, Ospreys, Minivets, Babblers, Hornbills, falcons and Stone Curlews.
Getting There
Air : Phoolbagh, Pantnagar at a distance of 50 km is the nearest airport.
Rail : Ramnagar is on the broad gauge track from where the road transport options have to be availed to reach the park. For faster trains and connections to other parts of India change at Moradabad.
Road : Ramnagar is served by frequent buses to and from Nainital and Ranikhet, 112 km north. Delhi Transport corporation also runs semi deluxe services.
Accommodation
Some good quality accommodations are available near Ramnagar. A range of tourist accommodation is available at Corbett's main campsite in Dhikala, which includes three-room cabins, forest rest houses, huts, tents and log hut dormitories. In addition, there are Forest Rest houses at Khinanauli, Sarpduli, Gairal, Sultan, Bijrani, Malani, Kanda, Dhela and Jhirna. There are also some private lodges and resorts outside the Park.
---