West India Travel Package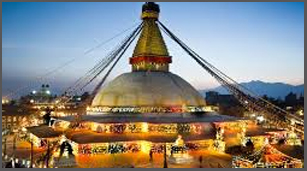 Travel within India would take almost a lifetime but short side-trips to nieghbouring countries are both possible and often prove an interesting extension of the experience and sights of India
Nepal, a country of amazing extremes, is the home of the world's highest mountains, historic cities and the forested plains where the lordly tigers and the great one - horned rhinocers trundle at ease. In fact enchantment is everywhere for anyone in search of Shangrila !
Bhutan , the land of the Thunder Dragon, this mountain Kingdom is still perhaps the world's most exclusive tourist destination. An unspoiled country with majestic mountains imbued with a certain mystique; a unique cultural heritage preserved intact and with a continuity of many centuries; an architectural style like no other; a land of full of 'warm hearted and friendly people'.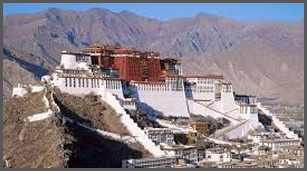 Situated in the heart of the Great Himalayas, the world's mightiest range; Bhutan is flanked on the north and north west by Tibet, the plains of north-east India to the south and south-west and the hills of India's north eastern state of Arunachal Pradesh to the east.
In western Bhutan; Paro, Thimphu (the capital) and Punakha (the old capital), in Central Bhutan; Tongsa (ancestral seat of Bhutan's ruling dynasty) and the bucolic beauty of the high valleys of Bhumthang are most visited by tourists. In the recent years, Bhutan has become a paradise for trekkers and mountaineers. Trekking through the hills of the country sighting rare botanical plants and herbs and encountering a multitude of colourful birds and rare animals; the takin, blue sheep, burket, musk deer and, in the lonely reaches of the High Himalaya, the elusive snow leopard. Perhaps, for all we know, even the apocryphal yeti!
Tibet, one of the extra-ordinary destinations where indeed adventure lurks around every corner. Its name the "Roof of the World" is not a mere statement. The valley bottoms of Tibet are higher than the highest mountains elsewhere.
---
Renaissance Reizen (I) Pvt. Ltd., recognised by Govt. of India, Ministry of Tourism.
Renaissance Reizen is a proud member of - Indian Association of Tour Operators (IATO), Pacific Asia Travel Association(PATA) and
TAAI (Travel Agents Association of India).
Site Developed & Promoted by Advent InfoSoft Pvt Ltd.