Renaissance Reizen (I) Pvt. Ltd
Recognised by Department of Tourism, Government of India
CALL OUR EXPERT +91-11-47597176
West Bengal Travel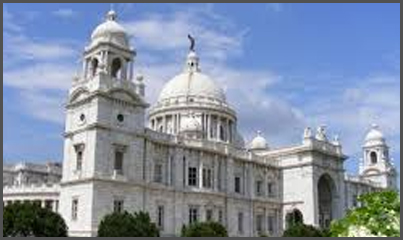 West Bengal, is bounded on the north by Bhutan and the state of Sikkim , on the east by Bangladesh and the state of Assam , on the south by the Bay of Bengal, on the southwest by the state of Orissa & Jharkhand, on the northwest by Nepal and the state of Bihar and on the south by Bay of Bengal. Its capital, Kolkata is one of the largest and most developed cities in India. The vast majority of the people in West Bengal are the Bengalis. The other communities in the state are Sherpas, Gorkhas and Paharis, residing in the hilly regions of West Bengal.

The mysterious land of West Bengal has many reasons to attract the tourists. The land of rich culture and heritage has a unique feature: it is the only state in India, which has historical sites, forests, beaches, snow-capped mountain ranges and rare wildlife. The state has an unmatched rich cultural treasure. Earlier known as Vanga, history of West Bengal dates back to the times of Gupta dynasty. The state has seen rise and falls of many dynasties and rulers. Bengal came under Islamic rule starting in the 13th century, and developed into a wealthy centre of trade and industry under the Mughal Empire during the 16th century. European traders had arrived in the late 15th century and eventually the British East India Company controlled the region by the late 18th century, from which the British extended their rule over all of India and Kolkata (Calcutta) became the capital of British ruled India.

The home of five Nobel prize winners, West Bengal has produced numerous well known personalities in the history of India. The world famous film director Satyajit Ray ("Lifetime Achievement" Academy Award winner) was also born here. The birthplace of Rabindra Nath Tagore, West Bengal gave birth to innumerable well known poets and writers who enriched the world literature ceaselessly.

The state is home to Sunderbans, a heritage site, which shelters the rare Royal Bengal Tigers. A travel through this state takes one on a ride to varied cultures, languages and landscapes. Hooghly and its tributaries- Mayurakshi, Damodar, Kangsabati and the Rupnarayan, enrich the soils of Bengal. Kolkata is amongst the largest metropolitan cities of world. Some of the sites worth seeing in the state are Victoria Memorial, Indian Museum, Birla Planeterium, Hazariduar, Howrah Bridge, Sunderbans, Shantiniketan, Mirik and Kalimpong.
---
Renaissance Reizen (I) Pvt. Ltd., recognised by Govt. of India, Ministry of Tourism.
Renaissance Reizen is a proud member of - Indian Association of Tour Operators (IATO), Pacific Asia Travel Association(PATA) and
TAAI (Travel Agents Association of India).
Site Developed & Promoted by Advent InfoSoft Pvt Ltd.